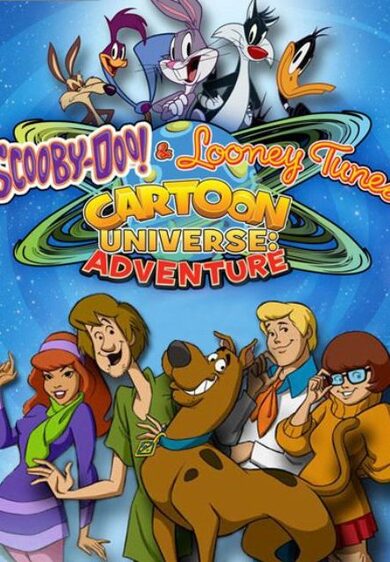 Buy Scooby Doo! & Looney Tunes Cartoon Universe: Adventure key
Get the secret together with Scooby and companions and jump into the wacky universes of Looney Tunes in Scooby Doo! and Looney Tunes Cartoon Universe: Adventure. Fathom the puzzle of Kraken Cove with Scooby, Shaggy and the remainder of the Mystery Machine Gang or help Bugs and Daffy find who is behind the devious flawed MOCME items that are making mayhem. Illuminate riddles and battle foes as you open the puzzles in this energizing animation world become animated. Discover endowments, safes and money boxes and utilize the plunder you gather to tweak your character and engage them with extraordinary capacity redesigns.
Highlights
A top-down activity/experience platformer including 16 maps and 5 manager fights.
Investigate the conspicuous universes of Looney Tunes and Scooby Doo – darling by young men and young ladies the same!
Redo you Character! Pick themed outfits or blend and match garments to be as wacky or as cool as you need to be.
Draw out your inward animation character as you utilize an umbrella to shield yourself from falling blacksmith's irons, use a hammer that shoots out a boxing glove and then some.
Gather coins and find shrouded compensations to redesign your character.
STORE NAME
DESCRIPTION
ADDITIONAL INFO
PRICE
More Detail

Scooby Doo! & Looney Tunes Cartoon Universe: Adventure





6 Reviews

3% coupon: GCP3

1.39€

Scooby Doo! & Looney Tunes Cartoon Universe: Adventure

Premium

More Detail

Scooby Doo! & Looney Tunes Cartoon Universe: Adventure





12 Reviews

3% coupon: GCP3

3.11€

Scooby Doo! & Looney Tunes Cartoon Universe: Adventure

More Detail

Scooby Doo! & Looney Tunes Cartoon Universe: Adventure Steam CD Key





10 Reviews

10% coupon: GCP10

6.3€

Scooby Doo! & Looney Tunes Cartoon Universe: Adventure Steam CD Key

More Detail

Scooby Doo! & Looney Tunes Cartoon Universe: Adventure Steam CD Key





3 Reviews

10% coupon: GCP10

6.3€

Scooby Doo! & Looney Tunes Cartoon Universe: Adventure Steam CD Key

More Detail

Scooby Doo! & Looney Tunes Cartoon Universe: Adventure Steam Gift GLOBAL





3 Reviews

19.99€

Scooby Doo! & Looney Tunes Cartoon Universe: Adventure Steam Gift GLOBAL